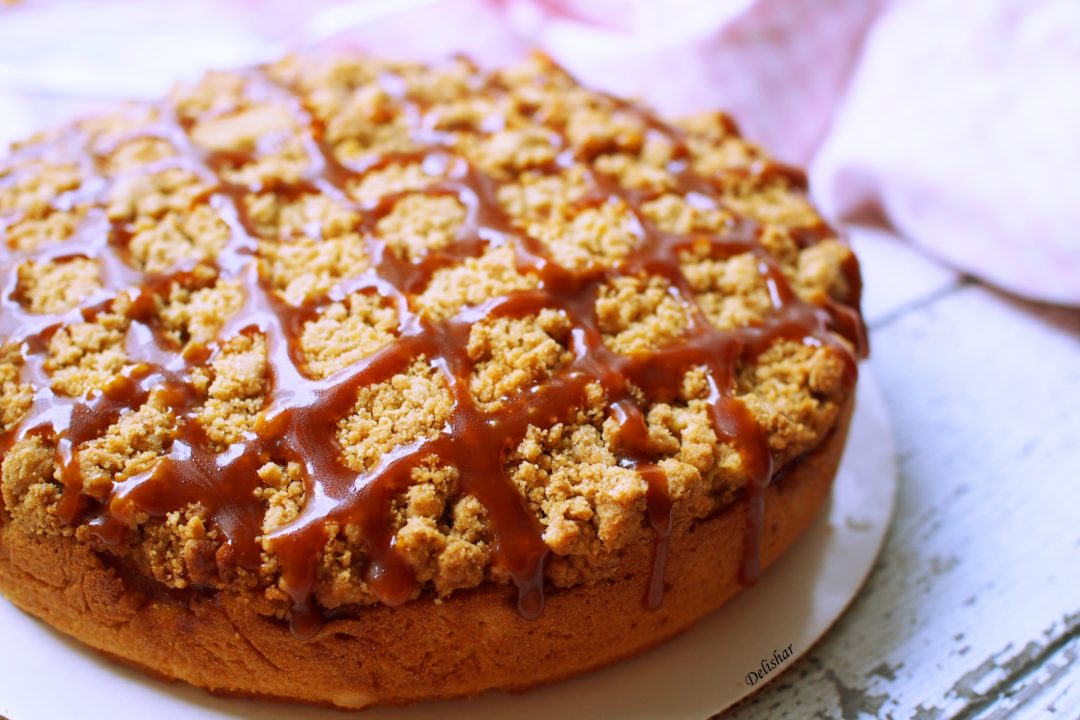 If you are currently on a diet it would be safe to say you should turn back now or risk breaking your diet for these amazing and delectable Crumbs food
recipes
youll be dying to try. Theres nothing like indulging in sweet decadence with every bite and trust us, you will love the amazing must try desserts on this list. Dont say we did not warn you!
Going Vegan
Still reading? Good! These Crumbs
recipes
Restaurant in Kuwait is known for are actually on the healthier side of indulgence because theyre all vegan, but trust us they are still as delicious as their non-vegan counterparts. Plus, you dont have to feel too bad about eating a few bites of dessert when theyre vegan!
1. Vegan Ragina
Ragina or a traditional date dessert is usually made using butter and wheat flour, but simply replace the first ingredients with coconut oil and oat flour and youll have a healthier and vegan approved version of the traditional Ragina.
All you will find in this yummy dessert are fresh dates, out flour, coconut oil, cardamom powder, the optional walnuts for the crunch, and if you want some more sweetness, add some rahash or halwa there too. Yes, thats all!
2. Vegan Chocolate Ganache
Dates not really your thing? Its okay, you also have a vegan chocolate option for all those chocolate lovers who want to stay on their vegan diet.
Making a ganache can bring life to your cakes, cookies, ice cream, and anything you want to drizzle it on. Plus, its really easy to do but so irresistible that it is often used in Crumbs food
recipes
. And you only three ingredients: coconut milk, 70% or higher dark chocolate, and the optional maple syrup sweetener!
3. Healthy Magic Bars
Ever want to indulge in a Rice Krispies bar but worried about the sugar and other additives. No need to worry, one of Crumbs
recipes
, a restaurant in Kuwait, uses is the healthier alternative you can easily make at home.
You will need vegan digestive biscuit crumbs, melted coconut oil, chopped and toasted walnuts, dark chocolate chips, toasted, desiccated coconut, and coconut condensed milk which you will need to make on your own. There are instructions on how to make your own coconut condensed milk on the Internet!
4. Date Tahini Coconut Fudge
Who would have thought that fudge could be healthy? This vegan recipe is all about healthy. It is grain-free, dairy-free, and doesnt have refined sugar!
All you need are raw cashews, coconut oil, condensed coconut milk, dates, Tahini, toasted sesame seeds, melted dark chocolate, and a pinch of salt. You can easily make this delicious yet healthy fudge bar at home!
5. Healthy Nutella
Who has not dreamed of eating a whole jar of Nutella? The sweet cocoa and hazelnut goodness is a treat, but also contains a lot of sugar. Here is all you need to make your very own version at home thats healthier and based off one Crumbs food
recipes
:
Toasted hazel nuts, maple syrup, coconut sugar, cocoa power, warm water, and a pinch of all, yes thats all it takes to make your very own healthy Nutella!
Get more
recipes
from Crumbs Blog !
Crumbs Blog posts regular Food
recipes
, Dessert
recipes
, Breakfast
recipes
that are healthy, fits your taste, and keeps you coming back for more Crumbs Food
recipes
Blog.
For more information visit http://www.ilove-crumbs.com/
Author's Bio:
Crumbs Blog posts regular Food
recipes
, Dessert
recipes
, Breakfast
recipes
that are healthy, fits your taste, and keeps you coming back for more Crumbs Food
recipes
Blog